Fall Semester 2021
Closed
Hale Akoakoa - Cafeteria
(808) 235-7358
Join us for a weekly cooking adventure with chef Daniel Swift, sponsored by AARP Hawaii. These free cooking demonstrations will be presented via Zoom and Facebook Live.

The Fast, Healthy and Ono cooking program is sponsored by AARP Hawaii, Kaunoa Senior Services and the Uala Leaf Cafe at Windward Community College.
Get the latest updates. Sign up today.
"Our goal is to feed as many students as possible throughout the semester, so they can focus on their studies, not their hunger."

Executive Chef Dan Swift – Windward CC's Uala Leaf Café
Professor Emerita Jacquie Maly is offering a challenge to the community by matching dollar-for-dollar up to $10,000 in donations from individuals who wish to help students with food insecurity to achieve their academic goals.
Located at the top of the Windward Community College campus in Hale Akoakoa building first floor Kahuku side. The cafe features lunch Monday through Thursday except State holidays. Serving students, faculty, staff and community. The cafe team is also available for on campus event catering.
The Uala Leaf Cafe is the operations portion of the Hiilaniwai Foodservice Innovations Training Program (HiFIT) and is also used as the On The Job (OJT) training experience of HiFIT.
Featuring a variety of affordable daily entrees, soup, including a mix of local style favorites with local ingredients, heart healthy, vegetarian and vegan. We are a
Blue Zones Project Approved Restaurant.
For more information please contact Daniel Swift at (808) 235-7357 or
danswift@hawaii.edu
Uala Leaf Cafe - Chef Created Items
Homemade Pickles
Assorted

Please call to place your order or to check if items are in stock (808) 235-7358.
ULC Hawaiian Seasoning Salt Mix
ULC All Purpose Seasoning (salt free)

Please call to place your order or to check if items are in stock (808) 235-7358.
Please donate to our foodservice education program via the University of Hawai'i Foundation.
Mahalo for dining with us.
A sampling of our offerings.
Cheese Burger w/French Fries
Pork Adobo and Bitter Melon Sitr Fry mix
Taco Tuesday - Pulled Chicken Bowl
Kabocha and Brussel Sprouts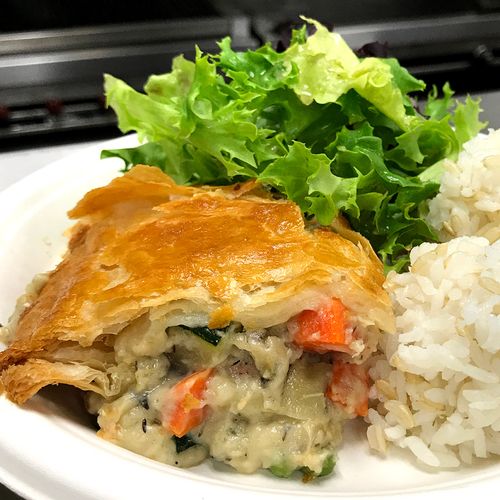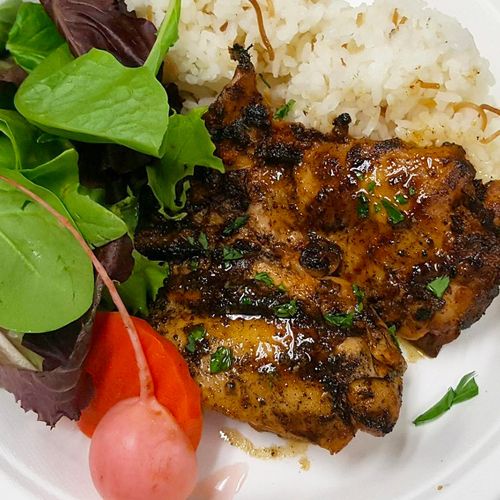 Fareeji Masahap (Middle Eastern Chicken)
KITV - Hawaii's Kitchen: Uala Leaf Café's 100 calorie bread pudding
KHON 2: Sam Choy's in the Kitchen: Windward Community College