Family Child Care Essentials
Open enrollment with classes starting weekly.
Learn how to become a child care provider in your home.
Digital Media and Marketing
Begins on August 2 (online)
Learn how to become a child care provider in your home.
Weekly at WCC and select Public Libraries
No computer experience, no problem. Join us for this FREE 3-hour introductory hands-on class designed for adults.
Recreational Thrill Craft Operator Safety Education
Coming in August (online)
Got ski? Get certified and learn to ride safely and legally in Hawaiian waters.
Weekly classes
Get ready for more fun in the kitchen this fall.
September 20-November 19 (online)
This course prepares you to take the national certification exams.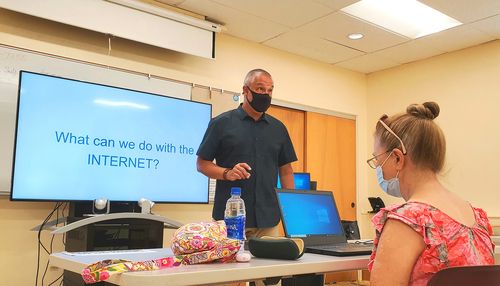 Tuesday, July 20, 2021, UH News
Business Core at Information Session
Beginning Fall 2021
Business majors interested in a four-year degree, this two-year accelerated learning experience provides the opportunity for direct transfer to the University of Hawai'i at Mānoa Shidler College of Business.
Get half of your tuition paid by the Ho'olei Scholarship
Apply for the Ho'olei Scholarship if you are a graduating senior from a Windward area public school and will be attending Windward CC in Fall 2021. To learn more email
hoolei@hawaii.edu
Meals with a Mission help students succeed
Meals prepared on campus by chef Dan Swift and the Uala Leaf Café staff help Meals with a Mission program combat food insecurity and promotes student success.
ʻOno Cooking and Food Science
BIOL 106 and BIOL 106L
(laboratory) Fall 2021
Explore the transformation of food and explanation of the science behind the processes. Live virtual field experiences to a local cacao farm, brewery, and a goat farm that makes cheese.
For more information
, contact Michelle Smith at
miliefsk@hawaii.edu
or Martine Bissonnette at
martineb@hawaii.edu
.
Receive the latest updates on classes and events.
We'd love to hear how we can help you.