Social Media and E-Commerce
July 5–August 12 (live-online)
An ideal start for business owners and people new to marketing who need to learn the basics of Internet marketing.
Introduction to Web Design
July 5–August 11 (live-online)
Gain understanding of the various elements of web design and the necessary skill sets to create a free, customized website.
July 23 (in-person)
A fun opportunity to meet and write in company with other beginning and experienced writers.
Family Child Care Essentials
July 27–Nov 16 (live-online)
Learn how to become a child care provider in your home.
Recreational Thrill Craft Operator Safety Education
June 29 & 30 (live-online)
To participate in personal watercraft sports in Hawaii you must complete this course.
Ocean Safety Educational Course (Tow-In)
June 25 (in-person)
To participate in the sport of tow-in surfing in Hawaii you must complete this course.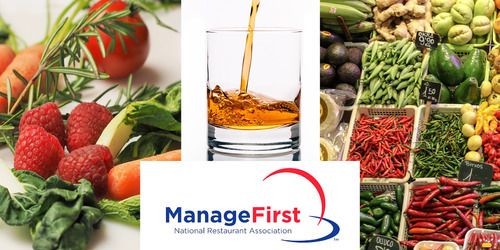 ManageFirst® Management and Workplace Essentials
Aug 15–Oct 24 (live-online) ManageFirst®: Nutrition + Workplace Essentials

The ManageFirst® program participants receive industry-respected training that prepares them to confidently lead our ever-growing industry. Workplace Essentials series builds your career prep skills to assist with your career advancement.
Get free one-year tuition. Graduating high school seniors from the windward area planning to attend Windward CC this Fall 2022.

Need a job? Windward CC offers on- and off-campus jobs.
WCC voted Hawaiiʻs Best in two categories!
Information Sessions - for AA Degrees at Windward CC
Business Core
- June 21, July 6, July 19
For business majors interested in a four-year degree, this two-year accelerated learning experience provides the opportunity for direct transfer to the University of Hawai'i at Mānoa Shidler College of Business.
Liberal Arts for Entrepreneurs
- June 17, June 28, July 13
One-year of paid tuition is available for students interested in earning a two-year liberal arts degree from Windward CC with a focus on entrepreneurship.
Veterinary Technology
- June 27, July 25
Hawaii's only Veterinary Technology AS degree program is designed to get you started in a veterinary medicine career. AV/MA-accredited and veterinarian-approved.
Hawai'iloa
- June 10
This online Hawaiian Studies program will take you on a journey together as a cohort, and through the breadth of connections, give you multiple ways of understanding and connecting.
Since 1972, Windward Community College has been educating future entrepreneurs, scientists, dreamers, artists, and community builders. The purpose of the Distinguished Alumni Award is to recognize the outstanding contribution and significant life impact made by our alumni.
Receive the latest updates on classes and events.
We'd love to hear how we can help you.