Family Child Care Essentials
Open enrollment with classes starting weekly. (online)
Learn how to become a child care provider in your home.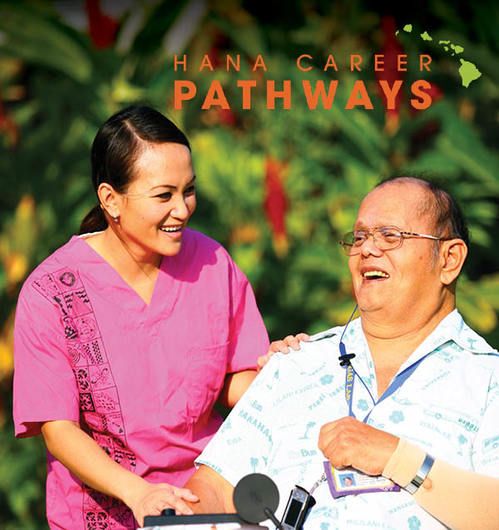 Jan 13–May 27, 2022 (hybrid: online & in-person)
The Windward CC CNA program prepares students to achieve a level of knowledge, skills, and abilities essential to providing basic care to ill or disabled person.
November at select Public Libraries (in-person)
No computer experience, no problem. Join us for this FREE 3-hour introductory hands-on class designed for adults.
Recreational Thrill Craft Operator Safety Education
Dec 2 (online)
Get certified and learn to ride your recreational thrill craft safely and legally in Hawaiian waters.
Ocean Safety Educational Course (Tow-In)
Nov 23 (in-person)
To participate in the sport of tow-in surfing in Hawaii must complete the Ocean Safety Educational course.
Kani Na Pua Ko'olau featuring Jerry Santos
with special guest hula by Kawaikapuokalani Hewett
Dec 8 (online)

A play along, kanikapila, talk story event. Jerry will also be sharing some new, never recorded original compositions.
iHula / Walter double feature
Dec 17–19 (online)

Windward CC and Palikū Theatre present iHula written by Ryan "Oki" Okinaka and Walter, adapted by Taurie Kinoshita in a filmed theatrical double feature available on-demand December 17 through 19, 2021.
WCC voted Hawaiiʻs Best in two categories!
The people have voted Windward Community College Hawaiiʻs Best in two categories:
First Place in
Career & Technical Education
,
First Place in Tutoring Center for
TriO Student Success Services
"Mahalo for voting! This is a real win for the college. People love us and we won their hearts," said Bonnie Beatson, marketing director.
Coming to campus? Check-in with UH LumiSight UH app
Download the
LumiSight UH App
that will allow users to complete their health self-screening, upload vaccination cards, and COVID-19 test results from a mobile device. Available at the Apple App Store and Google Play Store. Free.
WCC campus information.
Lumisight FAQs
Hawai'iloa – Online Hawaiian Studies AA degree
Starting Spring 2022
Hawai'iloa online Hawaiian Studies program will take you on a journey together as a cohort, and through the breadth of connections, give you multiple ways of understanding and connecting
with Hawaiian language, history, culture, and more.
Did you know that
Windward Community College
opened its doors in September 1972? We look forward to sharing memories over the year starting in Fall 2021 through Fall 2022. We are seeking memorabilia, photos, or stories from alumni and the Windward community.
Memories can be sent to:
Bonnie Beatson, marketing communications director
beatson@hawaii.edu
Receive the latest updates on classes and events.
We'd love to hear how we can help you.