Mo'olelo Series: Weeds On My Plate
Journey through the Windward CC campus with Dr. White and Chef Mahana from another point of view. Learn about the weeds we use to create healthy Nutraceutical dishes at Uala Leaf Cafe. Taste a few dishes using healthy weeds such as Honohono olena fried rice, roasted chicken w/ kinehi, sauteed garden greens, Ko'olau shortbread and hamaika ginger ale.

HOSP7013
Weekday Cooking: One Day Prep, One Week of Meals
Struggling to figure out what to make every week? Need easy prep ingredients and techniques? Chef Dan will show you how to organize and prepare multiple day meals in just a few hours using local ingredients.

As a safety precaution participants should wear covered shoes and long pants.

HOSP7029
Tempering Temperamental Chocolate: The Art of
Patience
If you love chocolate dipped strawberries, pretzels and truffles than this is the class
for you. Explore and identify different tempering techniques. Learn the
temperature ranges for Dark, Milk and White Chocolate and how to troubleshoot using the science behind the process. Participants will work hands-on preparing chocolate dipped items.

As a safety precaution participants should wear covered shoes and long pants. Apron, kitchen towel and other personal items can also be brought to class. Kitchen towel and other personal items can also be brought to class.

HOSP7028
Mo'olelo Series: Meheanu & Kamehaikana
Join us as we continue our journey through Koolaupoko. Kumu Tuti will share the myths of goddesses Meheanu and Kamehaikana. You will work hands-on under Chef Mahana's guidance to prepare a vegetarian laulau. Chef Mahana will prepare akulikuli salad, pickled limu ogo (Manuea) and fried poi palaoa for tasting.

HOSP7024
Local Japanese Favorites: Karaage and Kobachi
Learn the secrets to making crispy and tender delicious chicken karaage and a few simple but tasty kobachi (Japanese side dishes). These items are perfect for entertaining or for a simple family gathering.

As a safety precaution participants should wear covered shoes and long pants. Apron, kitchen towel and other personal items can also be brought to class.

HOSP7018
Sous Vide 101–Controlled Cooking
Whether you are looking for a juicier piece of meat or getting the most out of your marinades - you will learn the benefits of Sous Vide cooking. Understand the method and techniques using this fast trending cooking method. We will work hands-on and explore 3 simple dishes that can be done using this popular cooking method.

Participants need to bring your own containers for take away samples. As a safety precaution participants should wear covered shoes and long pants. Apron, kitchen towel and other personal items can also be brought to class.

HOSP7027
Keiki & Kupuna in the Kitchen: Baking Quick Breads
If you love baking with your loved ones, this is the class for you. Participants will learn the importance of key ingredients in baking and make coffee cake, biscuits and scones. Tips on making your own signature items will be shared. Students will also be able to take their creations home to share with the family.

Keiki minimum age 9 years old w/out parent or 6 yrs w/ parent. As a safety precaution participants should wear covered shoes and long pants. Apron, kitchen towel and other personal items can also be brought to class.

HOSP7025
Cookies – One Dough Endless Possibilities
If you love cookies, then this class will get you in the groove. We will explore the history of the cookie, what makes a cookie a cookie and a variety of different cookies that can easily be made with one yummy dough.

Keiki minimum age 9 years old w/out parent or 6 yrs w/ parent. As a safety precaution participants should wear covered shoes and long pants. Apron, kitchen towel and other personal items can also be brought to class.

HOSP7014
Slow Cooker Meals: Making Tough - Tender and Flavorful
Learn the tricks of the trade when it comes to getting the most out of your slow cooker or braising pot. Practicing just a few simple principles of braising, you will be able to take your cooking to the next level. Participants will be working hands-on to prepare Chicken Chasseur, Pulled Pork and Uala Stew.

Keiki minimum age 9 years old w/out parent or 6 yrs w/ parent. As a safety precaution participants should wear covered shoes and long pants. Apron, kitchen towel and other personal items can also be brought to class.

HOSP7023
Wine Series: West Coast Regions
Did you know there are over 500 wineries in the Willamette Valley alone? Join us for an Oregon wine country tour as we taste 3 wines from this very popular U.S. wine region.
Prerequisites:
Must be 21 years of age and older
Must present a current picture identification at the door.
HOSP7019
Vegan with Friends: Orientation
Recent 'Ekahi Ornish alumni and Vegan Chef Instructor Paul Onishi continues his series of hands-on cooking classes at the scenic Windward CC culinary facility.

Students will work with a variety of plant-based products, meat alternatives as well as learn new and exciting culinary techniques. Curious about how a "banana peel" can end up tasting like "pulled pork"? Come join us and find out. This introductory session is open to all levels of culinary experience and expertise.

HOSP7017
Vegan with Friends: Transforming Your Island Favorites
Vegan CAN be tasty, exciting and good for you. You just need to know what to do with all those "healthy" ingredients. Vegan chef Paul Onishi takes you deeper into the fascinating world of "Vegan Cuisine" by instructing a group of 16 participants in a hands-on cooking class. You will be able to say "WOW" to your laulau, "STEP UP" your sushi and definitely add a new "SIZZLE" to your old stir-fries.

Enrollment priority will be given to participants who have completed the "Vegan with Friends: Orientation class.

Participants will receive information on what they need to bring to class from chef Paul prior to day of class.

As a safety precaution participants should wear covered shoes and long pants. Apron, kitchen towel and other personal items can also be brought to class.

HOSP7021
Sharpen Your Knife Skills
The knife is the first and most used tool in the kitchen. Learn about different types of knives and their specific uses. Know when to hone and when to sharpen your knife and also how to properly care for and use it safely.

Chef John will demonstrate how to make the most useful cuts and how it affects flavor and visual appeal. Participants will practice cuts and put together a fruit platter for tasting.

Participants need to bring their own cutting board and knife.
As a safety precaution participants should wear covered shoes and long pants. Aprons, kitchen towel and other personal items can also be brought to class.

HOSP7006
Dive into the delicious world of chocolate! With so many varieties to choose from this decadent superfood does not disappoint. Learn the ABC's of dark, milk and white chocolate and techniques for coating in chocolate to enhance flavor to food in extraordinary ways.

Expert chocolatier Chef John McGough will demonstrate his recipe for ganache and prepare a French style truffle for participants to taste.

HOSP7006
Introduction to New World Wines
Ever wonder what makes wine "New World" or "Old World"? Join us as we learn about the history of New World wines while we explore some unique styles that highlight the characteristics and qualities of New World wine regions. Small bites will be served with the wines.
Prerequisites:
Must be 21 years of age and older
Must present a current picture identification at the door.
HOSP7101
It's almost the time of the year when friends and family gather for festive holiday parties. Get a jump start on your party planning by joining us as we explore several quick and easy holiday beverage recipes. Hot Cocoa, Eggnog, Apple Cider, Mulled Wine and Peppermint Irish Coffee.
Prerequisites:
Must be 21 years of age and older
Must present a current picture identification at the door.
HOSP7100
From smoky to sweet, spicy to smooth, whiskey comes in all shapes and sizes! Robert Casale will take you on a journey that'll stretch from the windswept coasts of Scotland, to the Appalachian Trail of the Eastern United States. Together we will explore the flavor ranges and exciting styles of whiskey.
Prerequisites:
Must be 21 years of age and older
Must present a current picture identification at the door.
HOSP7098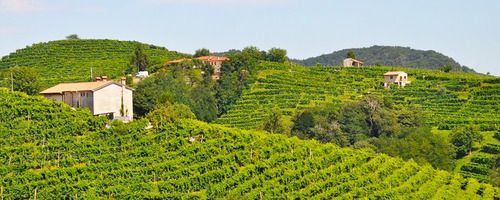 Tuscany, a name synonymous with amazing food, wine, art and culture provides us with all the inspiration we need for a culinary adventure. Daniel and Alice Swift will take you on a journey through Tuscany as they prepare a 3-course meal paired with Italian wines.
Prerequisites:
Must be 21 years of age and older
Must present a current picture identification at the door.
HOSP7099
Join Nic Wong and Crew at the Beer Lab Hawaii as they share Beer TALEs - Local Style. Taste, Appreciate, Learn about and Enjoy 3 special brew. So-o-o fresh, local and onolicious that we won't know what beers will be served until 2 weeks before the event. Enjoy a hoppy IPA, a porter and a sour paired with "outta da weeds" neutraceutical (food containing medicinal/health benefits) appetizers by Uala Leaf Cafe. Attendees will be able to stay after the event and purchase drinks.
Prerequisites:
Must be 21 years of age and older
Must present a current picture identification at the door
HOSP7095
Wine Tasting- Ho'okipa 101
Have you ever wondered how to find that perfect bottle of wine? Let Chef Dan and Wine Educator Alice Swift give you a "jump-start" session so you will know what to serve at your Summer picnic or dinner out with friends. Red? or White? Learn to appreciate and evaluate what's in your glass, see it, taste it, smell it and how to describe it. The chefs at Uala Leaf Cafe will prepare small bites to compliment your flight of wines.
Prerequisites:
Must be 21 years of age and older
Must present a current picture identification at the door
HOSP7096
Weeds on My Plate - Mo'olelo Series
Journey through the WCC campus with Chef Beamer from another point of view. Learn about the weeds we use to create healthy Nutraceutical (food containing health-giving additives) dishes at Uala Leaf Cafe. Dr. Inge White will share the exciting developments of WCC's Agripharmatech program.
Optional: Bioprocessing Medicinal Garden Complex tour

HOSP7094
Food from the gods - Mo'olelo Series
Join WCC instructors Tuti Kanahele and Mahana Beamer for a delightful, ono tasting journey through the Kaneohe Ahupua'a. Hear mo'olelo/treasured stories of the gods, humans and creatures who roamed the land and taste story inspired dishes created with ingredients from the area.

HOSP7093
Create healthy, non-alcoholic mocktails for Halloween, Thanksgiving, special events or just to try something a little different. Trish will demonstrate how to create a few faux cocktail recipes. Learn to develop your own special drink and control the quality and quantity of your ingredients (organic or not, low sugar, low salt, allergens, etc.). Pair your mocktail with some savory or sweet tapas, pupu or small bites. Join Chef Steve, as he demonstrates holiday recipes made with local produce and products.
Taste of the Islands – Okinawa and Hawaii
Join us for Superfood Saturday. Uala Leaf Cafe is a new, Blue Zones Approved® Restaurant located at Windward Community College in Kaneohe. At the helm of Windward's innovative foodservice training program is Chef Instructor Mahana Beamer. Her creations are inspired by the ethnic diversity of the islands and the lush environment of windward Oahu. The menu will feature a blended fusion of the superfoods of Okinawa and Hawaii. Enjoy a sampling of Chef Mahana's unique Awamori and Genki Su inspired dishes and elixir, followed by a Q & A session.

HOSP7091
COOKING/CULINARY WAIT LIST
If you would like to be notified when a particular course will be offered again please fill out the contact form below.
John McGough received his Patisserie & Baking Certificate from Le Cordon Bleu College of Culinary Arts in Las Vegas, Nevada. He has over 20 years in the restaurant industry as a chef, pastry chef, baker's assistant, pastry cook, cook and restaurant manager at notable restaurants in Las Vegas, Honolulu/Waikiki. John is the owner/pastry chef of Hau'oli Pastry Company where he prepares customized dessert menus for a la carte dining, banquets and special functions.


Daniel Swift has worked in the restaurant business since 1985 when he started washing dishes in high school. He is a graduate of Boise State University's Culinary Arts Program and Johnson and Wales University's Baking and Pastry Arts program in Providence, Rhode Island. He has worked as a chef for top hotels such as the Ritz-Carlton Kapalua, Kahala Mandarin Oriental, The Westin Seattle and the Hilton Hawaiian Village.

He began teaching in 2002 and earned his Masters Degree from the University of Hawaii at Mānoa in 2005. He has taught Culinary, Baking and Pastry and Hospitality courses for the last 16 years at 5 different colleges and universities, including the Collins College of Hospitality Management, Chaffey College, the William F. Harrah College of Hotel Administration in Las Vegas. Currently he is professor of food and beverage at the Culinary Institute of the Pacific in Honolulu, Hawaii.

Daniel earned his doctorate in Organizational Leadership from the University of Laverne in California in 2017. He is a Certified Master Baker through the Retail Bakers of America and hold certifications with the American Culinary Federation as a Certified Executive Chef, Certified Executive Pastry Chef, and Certified Culinary Administrator.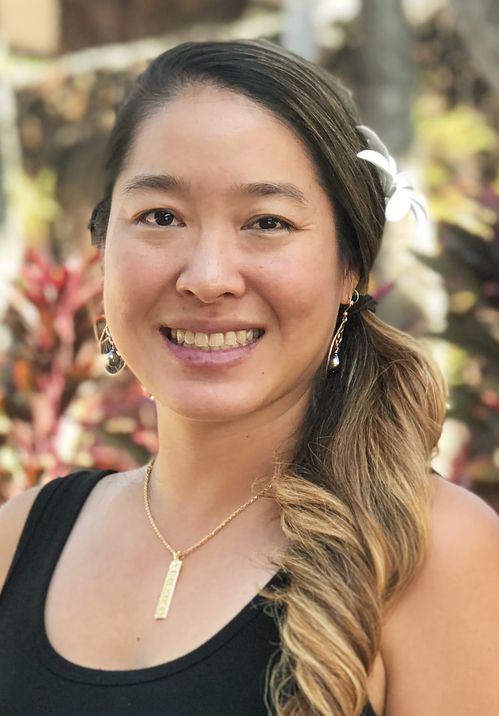 Alice Swift has over 15 years of hospitality, food and beverage experience. She received her Bachelor of Science degree from the Collins College of Hospitality Management program at California State Polytechnic University, Pomona, where she developed her passion for wine education. She worked in various restaurants and obtained several sommelier certifications through the course of her studies (SWE Certified Wine Specialist, WSET Level 3, CMS Level 1). Concurrently, she also developed her culinary and baking skills as a co-owner of Pomona Baking Company, where she specialized in custom cakes.

In 2011 Alice began teaching for the University of Las Vegas, Nevada (UNLV) in beverage and hospitality courses, and worked as an instructional designer for UNLV while she obtained her Master Degree in Instructional Design and Technology from California State University, Fullerton.

Alice earned her Ph.D. in Hospitality Administration from the William F. Harrah College of Hospitality at UNLV in 2016.

She currently works as a Senior Instructional Designer for Kamehameha Schools. Alice continues to stay in the hospitality industry teaching online hospitality courses for UNLV, while continuing her monthly WineTalk column as a beverage journalist for the Las Vegas Food & Beverage Professional magazine.
Robert Casale has worked in the food and beverage industry for 14 years. He received his BA in Communicology and is currently pursuing a MA in Communicology from the University of Hawai'i at Mānoa.

He has developed his skills in fine-dining establishments as a server, sommelier, restaurant manager, beverage director and warehouse manager. From creating menus, managing wine portfolios, liquors and spirits to training staff and keeping operations running smoothly Robert has what it takes to deliver outstanding customer service and provide an excellent dining experience.

Robert is currently the food and beverage event coordinator and in-house sommelier/beverage director for the New Zealand consulate-general's personal and professional events and activities. He is also a lecturer at Kapi'olani Community College and owns his own wine, cocktail, spirit and event planning consulting business.
Nicolas Wong was born and raised in Honolulu, Hawaii. He attended Roosevelt High School and continued his education at The Colorado School of Mines where he studied Engineering and Project Management. Nicolas began his love for craft beer while living in Colorado.

After college, Nicolas started working at Pearl Harbor Naval Shipyard as an engineer and concurrently launched his first company focused on real estate development. Nicolas met his two future business partners, Derek Taguchi and Kevin Teruya at the Shipyard who introduced him to homebrewing. In 2016 the love of homebrewing evolved into a small brewery in Moilili, Honolulu called Beer Lab HI.
Mahana Beamer, Hi'ilaniwai Foodservice
Innovations chef instructor, earned her BA in Public Administration with a concentration in Health Care Administration at UH-West Oahu and holds an AS in Culinary Arts and Patisserie from Kapi'olani Community College. Chef Beamer is a Certified Dietary Manager, ServSafe® Instructor, HACCP Consultant and has worked alongside noted chefs locally, nationally and internationally. Extensive global travels have honed her palate and allows her to innovate and create as a skilled chef and mixologist.
Tuti Kanahele is a native speaker of Hawaiian from Niʻihau, a Hawaiian language instructor and cultural specialist at Windward Community College. She has done numerous video interviews with native speakers, is a Hawaiian translator and published author of books written in Hawaiian, teacher of Hawaiian language in public and private schools here in Hawaiʻi, Tahiti, Canada and the United States. Tuti was awarded the Native Hawaiian Education Association Educator of the Year award in March 2016.
Stephen Maeshiro, is a Chef and Education Assistant for Uala Leaf Cafe at Windward Community College. Steve brings over 25 years of culinary skills and knowledge. His journey in the culinary industry began soon after high school at a neighborhood McDonald's. Since then he has worked and managed a ramen shop, pizza restaurant and fish market – preparing dried fish and laulau. Steve has honed his palette and kaiseki skills working alongside top named chefs at some of Honolulu's notable Japanese restaurants in Waikiki specializing in preparation of washoku, traditional and regional foods of Japan.
Patricia "Trish" Brubaker, started making faux cocktails over a year ago as part of her workplace's weekly team-building activity. It was a creative challenge to come up with something fresh, tasty and (hopefully) healthy each week. She views each mocktail as an experiment in flavor, fun and fantasy.